Title: The Emerald Tablet
Book Series: Enchantment
Author: Evelyne Contant
Published: July 07, 2018
My Rating: ⭐️⭐️⭐️⭐️⭐️
---
From Goodreads
Please forgive me, I'm so sorry I left you behind my love, I'm so sorry to have abandoned my team. But I can sense it, the Emerald Tablet is close, so very close. There, beyond the canyons and the volcanoes, through the forest and the desert, under the sea and in the sky, that's where I'll find it. An endless journey to the ends of the earth and the depths of my soul; it's there. Follow me into the shadows, where death rubs shoulders with life and where we will walk the thin line between reason and madness. Close your eyes and take a deep breath before darkness swallows what's left of the light. Follow me, it's there…the Emerald Tablet.
---
I received an ARC from the author in exchange for an honest review
I have love love this series and it's characters ever since I read the first book The Moonstone. I do love a good greek myth retelling or anything that relates to greek mythology since I have huge fascination for that.
Makes me happy to see authors like Evelyne bring life to these mythical characters and gave them their own perspective that we don't even imagined before when we read these stories.
SPOILER WARNING!
Now let's get on to the review. Warning there will be some SPOILERS since I can't contain myself after I finished this book. I was shooked!!!

Also if you haven't read the first two books of the series then better not read this review if you don't want to be spoiled because there will be references from the first 2 books here. YOU HAVE BEEN WARNED!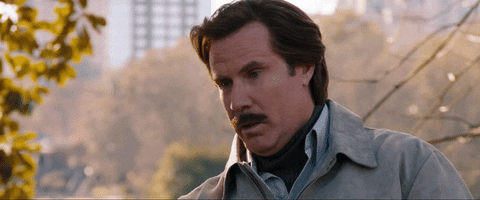 The World of Enchanters
So in the first book, The Moonstone, we had an introduction of the Enchanters' world. How they lived in secret for centuries and they have cities hidden from humans. In the 2nd book we see the world of Atlantis and how glittery and enchanting it is and also in the 2nd book we also see the world of the White Enchanters, you might say they're the pure ones and they are white Enchanters because of their magic 😂 .
Here in the 3rd book we get to see the Enchanters' city in London which is very colorful. And this where I learned that even Enchanters can have children with now powers though it is rare but heck like any society there is bound to have some negativity for being "different" than the norm. Then we have the dark underworld of the Black Enchanters. They're the bad type of enchanters and you better not try mixing up with that crowd. I am not even fond to their dark prince.
Lastly we get to the inside of the Bermuda Triangle where and island inhabited by flying pirates. Yes people there are enchanted pirates here 😂 It was a short intro but I do hope we get to see more in the next books because I love pirates.


I love how the author build the different world of enchanters and their cities. Each is very unique and you can see the differences. Though I am curious about the Enchanters' world in China since it was mentioned in the book. We will just wait and see what the author has in store for us 😁 .
The New Characters
We get to see the whole gang back and some new and old enemies here also gained some new friends. So for the new characters we meet Archie who is called an Achilles, born Enchanters without powers. What I love about his character is that even though he was shunned by his society for he lack of enchantment but he still see the beauty of things and helps others like him or not in the norm by society standards.
Then we have the Dark Prince of the Black Enchanters, Thanatos, not The Thanatos who is Death lol but a character who is just evil with that name 😂 the I do want to strangle the douche. We also have his son, who is named Silas. I was intrigued of this character because he is a hybrid you might say. Thanatos' wife is a white enchanter so I had my on him while I was reading the Black Enchanters' world part 😆
Then in the Enchanted Pirate island we meet a few new characters which I hope we will see more in the next book/s. A possible love interest for Éloï 😏.
That Plot Twist SHOOKED ME!
I was shooked! I do love a good plot twist and this one I didn't see coming. I usually have a gut feeling or a clue. I did guess one revelation of Lou's parentage and her connection with Black but this….THIS!!!! I DIDN'T SEE IT COMING.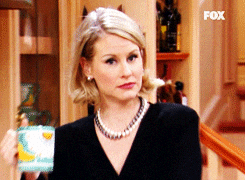 I totally screamed when I was on that scene. You never judge a book by it's cover really. So a little warning, don't invest your emotions to a certain character because you might end up like me and I like this character but them that plot twist happened 😱😭 I ended up hating him 😅😒
Overall Impressions
Evelyne always amazes me in each of her book in this series and The Emerald Tablet didn't disappoint. We get to see more of the Enchanters world in the 3rd book. This book deserves 5⭐️ and I am excited for the next book because it will continue on Silas perspective 😍😍😍 more of that cutie! And the main story will continue in the 5th book which I am also excited too.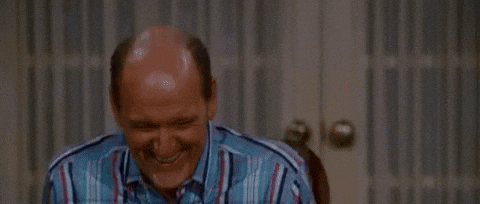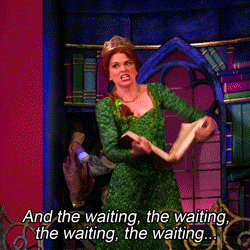 Facebook | Twitter | Instagram | Pinterest | Goodreads | Book Depository | Tumblr