I haven't written an anime review or anything anime related for a long time now 😂
So why not got back to it, right? Well I binged watch Rurouni Kenshin this month. The anime, OVAs, animated films and the live action films as well. And make matters worse I even reread the manga again 😂

Okay! I may have…maybe a tiny bit of an obsession for this particular manga story. This is actually one of my childhood favorite anime series. I later discovered the original manga series in high school and fell in love with it even more.
The 1st season of the anime did follow much of the story line of the original manga up to the 10th volume but expected that they made a lot of changes in some of the story arcs. The 2nd season though they made an original story arc. It was good and I applaud the makers for it since original stories or filler arcs sometimes don't go well. Too bad that they didn't continue where the left off at the 11th volume of the manga and so on.
The OVAs, the prequel story of Kenshin's Battousai days. It was more in depth than the manga. Kenshin's life when he married Tomoe at a very young age. Her betrayal and also how Kenshin got his legendary cross shaped scar.
What I love about the series.
This was one of the anime that I was very into when I was a child. Before Naturo and Inuyasha, Rurouni Kenshin aka Samurai X was the anime I look forward on watching after school. I don't remember why but this anime made a big impact to me as kid.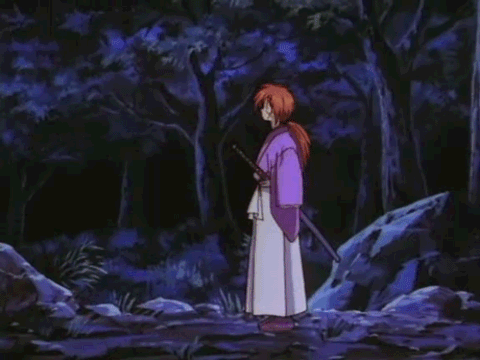 The kind wandering swordsman with a bloody past. You have to admit that the way Kenshin is acting at the beginning is that you can't believe that he is a manslayer. Look how sweet and adorable he is but hot dang he looks smoldering hot when his eyes turns serious.
The anime is one of the few animes that I don't get tired of watching. Same as the manga series. I only discovered the manga series in my high school years. That is when we got Internet and discovered manga reader websites. I fell in love with the original manga more than the anime.
The Live Action Film Trilogy
I was hesitant when I heard the news of live action film of this beloved series. We have seen a lot of anime to live action adaptation that are so bad. But that fear was blown away when I heard that it will be done by Warner Bros. Japan and not Hollywood. It was a huge sigh of relief at the same time there is still a linger fear of disappointment.  In the end, I love the films! They may have change the story a bit but I love the sword action in the films.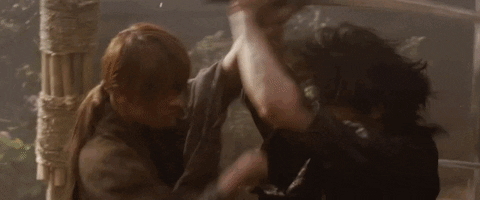 It is not like in the anime but I gotta admit it's better than I expected for the live action film. Let's be realistic guys, no human being can but that fast (unless you're the flash). 😂😂😂
The new Kyoto Arc OVA
Well this is one of my favorite story arcs in both the anime and manga. They kinda made it above PG 13 on this one. lol They change the story a bit. Bits from the film series and the original story but I still love it and the new animation too. STUNNING!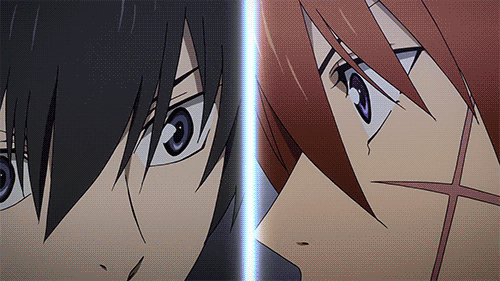 New manga and story arc after 18 years?!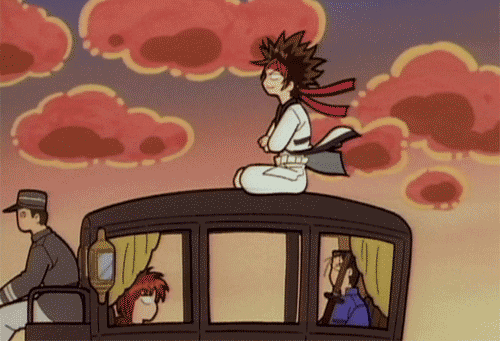 Okay it was a big coincidence that I just read this news about a new manga while I was binge watching and reading the series. I practically fell of my reading couch when I read this news online. There is supposed to be 5 story arcs for the new manga and the Hokkaido story arc will be the first. New characters have been introduced by the two chapter prologue titled Rurouni Kenshin Side Story: The Ex-Con Ashitaro. You can read at the Shonen Jump website.
The new manga has already three chapters out. I couldn't contained my excitement that there will be more of the old gang and new characters a long the way. I was hoping that the creator will do justice to it since the movie Rurouni Kenshin: Reflection, which it was a good movie, I did cried a lot on that one but there are some parts missing the story of the movie that doesn't feel canon. Well I am so excited because this manga was just starting but…
News on Watsuki-sensei….
I was just googling new anime and also other news of Rurouni Kenshin because I heard of new movie coming but got delay and the boom this was on top of my search. 'Rurouni Kenshin' Creator Nobuhiro Watsuki Arrested On Child Pornography Charges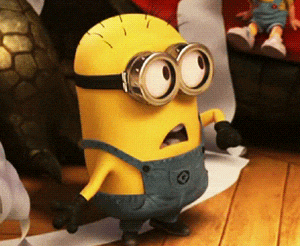 Took me a whole minute to process it. I feel betrayed and ashamed at the same time. Watsuki-sensei was one of top favorite mangaka. I admire him so much for creating this beloved series but this news just broke my heart and also ruined my childhood in a way. I feel like Tomoe right now. What Watsuki-sensei was wrong in so many ways. I am so ashamed and disappointed at him. I just can't hate this series because of what the creator has done but gosh it's so hard.