Title: Proof of Lies
Book Series: Anastasia Phoenix #1
Author: Diana Rodriguez Wallach
Published: March 7, 2017
My Rating: ⭐️⭐️⭐️
---
From Goodreads
Some secrets are best kept hidden…
Anastasia Phoenix has always been the odd girl out, whether moving from city to international city with her scientist parents or being the black belt who speaks four languages.
And most definitely as the orphan whose sister is missing, presumed dead.
She's the only one who believes Keira is still alive, and when new evidence surfaces, Anastasia sets out to follow the trail—and lands in the middle of a massive conspiracy. Now she isn't sure who she can trust. At her side is Marcus, the bad boy with a sexy accent who's as secretive as she is. He may have followed her to Rome to help, but something about him seems too good to be true.
Nothing is as it appears, and when everything she's ever known is revealed to be a lie, Anastasia has to believe in one impossibility.
She will find her sister.
---
I received an eARC copy from NetGalley for an honest review.
This review will be a bit short and brief than my usual.
I have to thank NetGalley for giving me the opportunity to read and review this book.
I am not much of a fan of YA thriller books but Proof of Lies piqued my interest. Here we have a young girl named Anastasia who lost her parents. Another tragedy strucked when her sister was murdered but there was no body.
Believing that her sister is still alive, Anastasia together with help from her friends and new allys she went on in search for her sister.
Writing
I've read a handful of thriller books and this is the first YA thriller I've read. The writing is not what I expected, which is a good thing. The pace of the story is enough to make you want more of it.
Characters
Well the author did a good job in making the characters as realistic and relatable as possible. 😊
I can understand Anastasia's situation. Well if I am being practical, with that much blood as evidence and no body. I could still think that Kiera died even with my get telling she is not.
Marcus, oh Marcus. Handsome Spaniard and he is more of a Dark Knight than a Knight in Shining Armor. He has some air of mystery around him.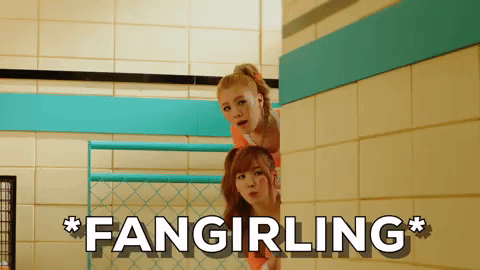 Charlotte is a favorite side character for me in this book. She is more like Anastasia's conscience. In my opinion 😂
Story and Plot
Story wise it's a good story and full of potential. Hopefully the author will keep it for the rest of her series.
Plot wise, it's great for a first book in a series also a debut for the author. I can see someone great things coming for this author.
Overall Impression 
Great book art. Story full of potential and much need to be appreciated. I hate underhyped books so I give this one a lot of love that it needs. 💕
Hopefully the next book will be better.
Facebook | Twitter | Instagram | Pinterest | Goodreads | Book Depository | Tumblr